ESCRU Delegates Standing Outside A Cathedral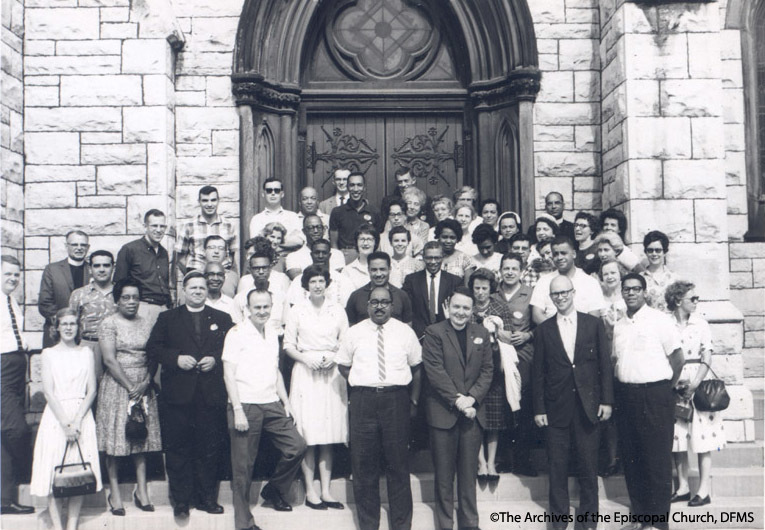 Description
ESCRU delegates gathered in front of a Cathedral in Chicago, Illinois, in 1962. John Morris is front row center.
Source
Records of the Episcopal Society for Cultural and Racial Unity
Rights
©The Archives of the Episcopal Church, DFMS
Collection
Citation
"ESCRU Delegates Standing Outside A Cathedral,"
The Church Awakens: African Americans and the Struggle for Justice
, accessed December 11, 2019,
https://episcopalarchives.org/church-awakens/items/show/121
.